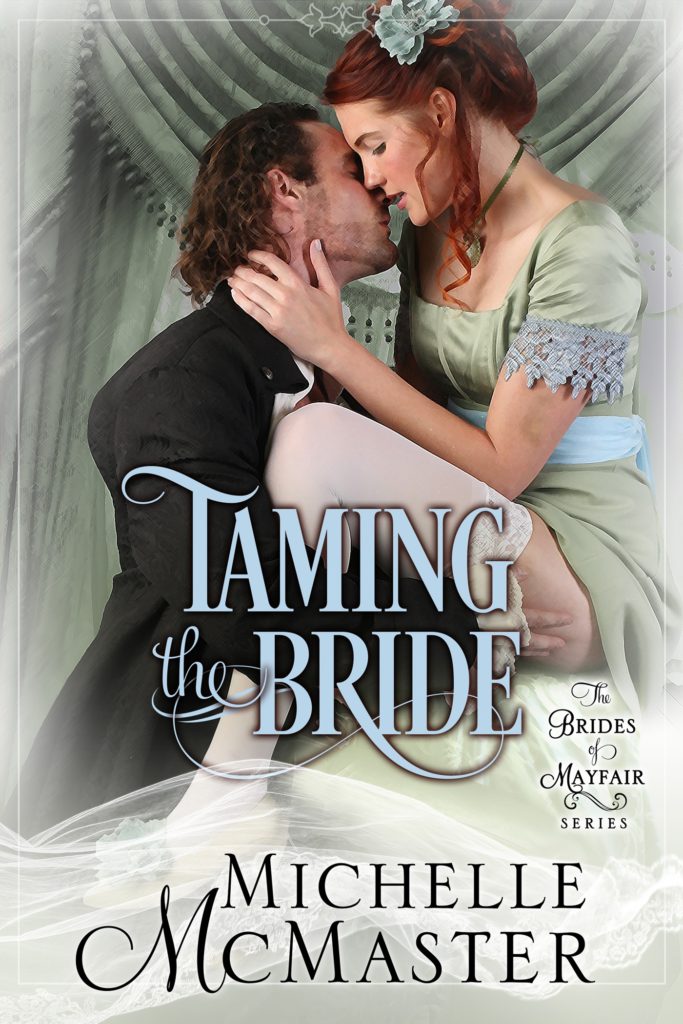 The last thing Prudence Atwater wants is a husband, for her sole purpose in life is to run The Atwater Finishing School for Young Ladies. But her beloved institution is not just any finishing school, for secretly, her ambition is to rescue unfortunates from the streets, even if it means dressing up as a streetwalker herself in order to infiltrate their world. What she doesn't count on one memorable night outside Drury Lane is to be propositioned by a devilishly handsome nobleman who leaves her breathless…
After a night at the theater, Lord Alfred Weston is surprised to find himself engaged in a most titillating conversation with a strangely intriguing and intelligent light-skirt. The moment ends in a heated kiss, followed by an inconvenient turn of events that leaves him desperate to track down the cheeky tart who caused him to wind up in the Times. Imagine his surprise when he discovers that by day, she is a bookish, innocent school-marm!
Like Prudence, Alfred has no interest in the shackles of marriage, but this strikingly beautiful and recklessly independent young woman arouses his passions—and his frustrations—at every turn. Alfred vows to have her in his bed, and to do that he must find a way to tame her.
"Filled with a colorful cast of characters and laugh-out-loud moments, the story of Lord Weston and the incomparable Miss Prudence Atwater is an enjoyable, entertaining, and deliciously sexy Regency romp." –USA Today bestselling author, Julianne MacLean
Published:
May 16, 2016
Genres: