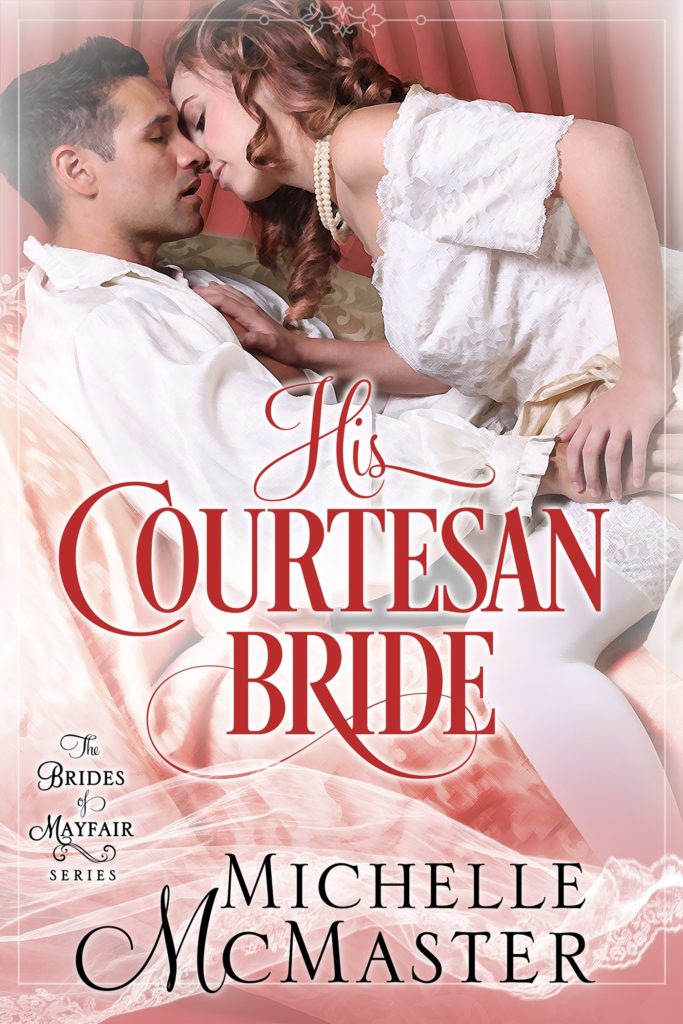 When Miss Serena Ransom is caught in a scandalous embrace with Lord Kane at a Mayfair ball, her reputation is destroyed and her future looks grim. But when she joins The Courtesan Club, conceived by the famous courtesan, Lady Night, Serena begins a new life and vows to take charge of her own destiny as never before. Serena is a celebrity, and London's most powerful men are competing to become her lover and protector. Everything is falling into place, except for the one man who threatens everything—Darius Manning, the Earl of Kane.
Serena stirred Darius's passions as no other woman ever had. Even as he kissed her that night at the Mayfair ball, he knew he could never make her his wife, for he was pledged to another. Now, years later, Darius is free at last and cannot forget the passionate, auburn-haired miss that still fires his blood. The wealthy Lord Kane makes Serena an offer she can't refuse, to share his bed as his exclusive courtesan.
But as Darius and Serena begin a journey of unbound pleasure together, they soon learn that the most dangerous emotion of all isn't passion, or desire… but love.
"Michelle McMaster knows exactly how to keep readers entertained with the perfect mix of romance and laughter. She is a historical romance author to love!" –USA Today bestselling author, Julianne MacLean
Published:
May 18, 2016
Genres: